CCOPAB carries out Course to Train Civilians to Work in Unstable Environments
The aim of the Course, which is held by the Brazilian Peace Operations Joint Training Center (CCOPAB, acronym in Portuguese) in partnership with Igarapé Institute, is to prepare civilians who work in unstable contexts. Roughly 25% of the countries with which Brazil established technical cooperation bonds in this century are considered fragile due to past or current conflicts, according to the Organization for Economic and Cooperation and Development (OCDE) and the World Bank.
The Course, which was held from December 06 to 09, addressed theoretical instructions as well as practical activities regarding topics such as First Aid procedures, firefighting, how to proceed in collapsed structures, firearms effects, driving and maintenance of vehicles, actions in minefield or with traps; chemical, biological, radiological and nuclear defense; terrorist attacks and field orientation.
The Course counted on the support of the Specialized Training School (EsIE, acronym in Portuguese) and the Specialized Training Center of the Military Fire Brigade of the State of Rio de Janeiro (CIEB, acronym in Portuguese). Among the attendees, there were members of the Federal Police, the Military Court of Justice, the Military Public Prosecutor, the State Secretary of Penitentiary Administration, Agricultural Research Corporation (Embrapa, acronym in Portuguese), Action Aid, University of Brasília, University Center of Curitiba, Catholic University of Rio de Janeiro and Igarapé Institute. "The Course has greatly contributed to my professional development. Today, I can work more safely in unstable places. The Course has also allowed me to interact with several public and private institutions, providing us all with a great exchange of experiences", said Anne Elise Ferreira Valin, a student from the State Secretary of Penitentiary Administration (Rio de Janeiro).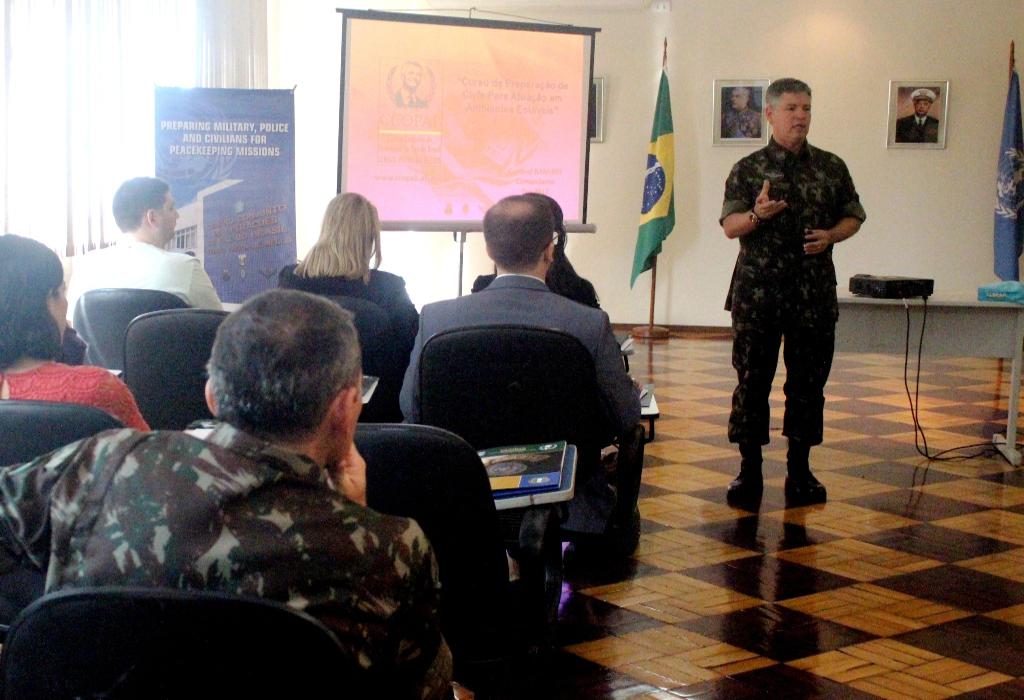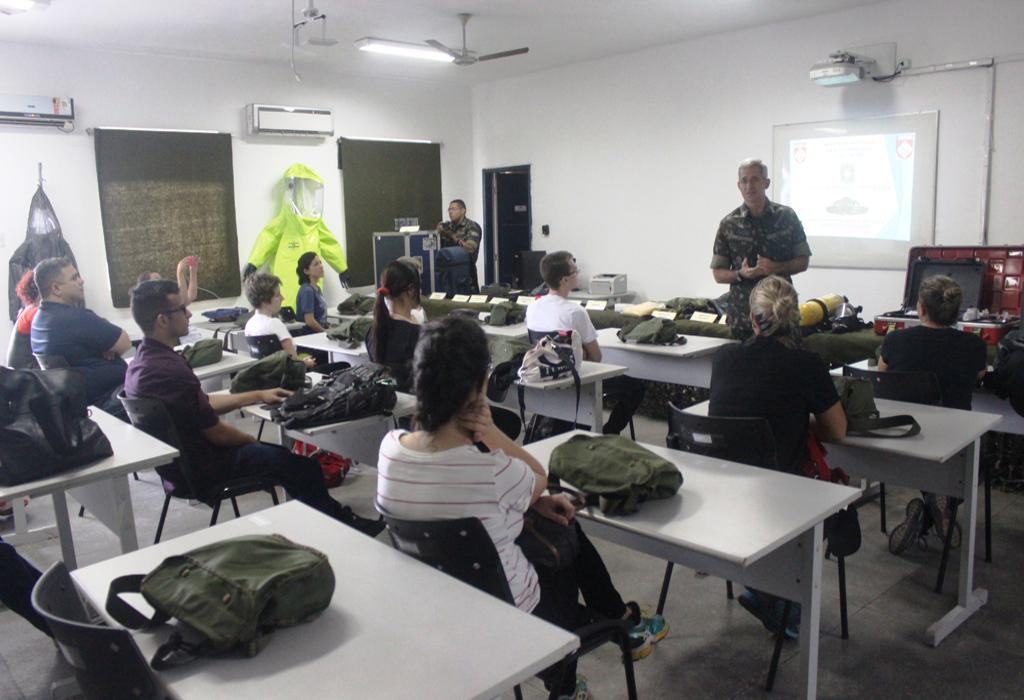 TRANSLATION: CPT CAMILA PAIVA