Korean Defense Attaché visits CCOPAB
On December 19, the Brazilian Peace Operations Joint Training Center received the visit of Lieutenant Colonel Seo Jeonghoe, Defense Attaché of the Republic of Korea. The aim of the visit was to strengthen bonds between Brazil and Korea and also to enhance the exchange of experiences regarding Peace Operations with the Korean Armed Forces.
Following the reception made by Colonel Machado, CCOPAB's Commander, the Chiefs of Divisions of the Center were introduced to the Korean officer. Lieutenant Colonel Seo Seo Jeonghoe, then, attended an institutional lecture on the activities carried out by CCOPAB. He could also visit the facilities of the unit, such as Delta Camp as well as Haiti Memorial, which was built in honor of the fallen in the 2010 earthquake in that country.
There was an exchange of institutional souvenirs in the end of the visit and the Korean visitor signed CCOPAB's Book of Honor.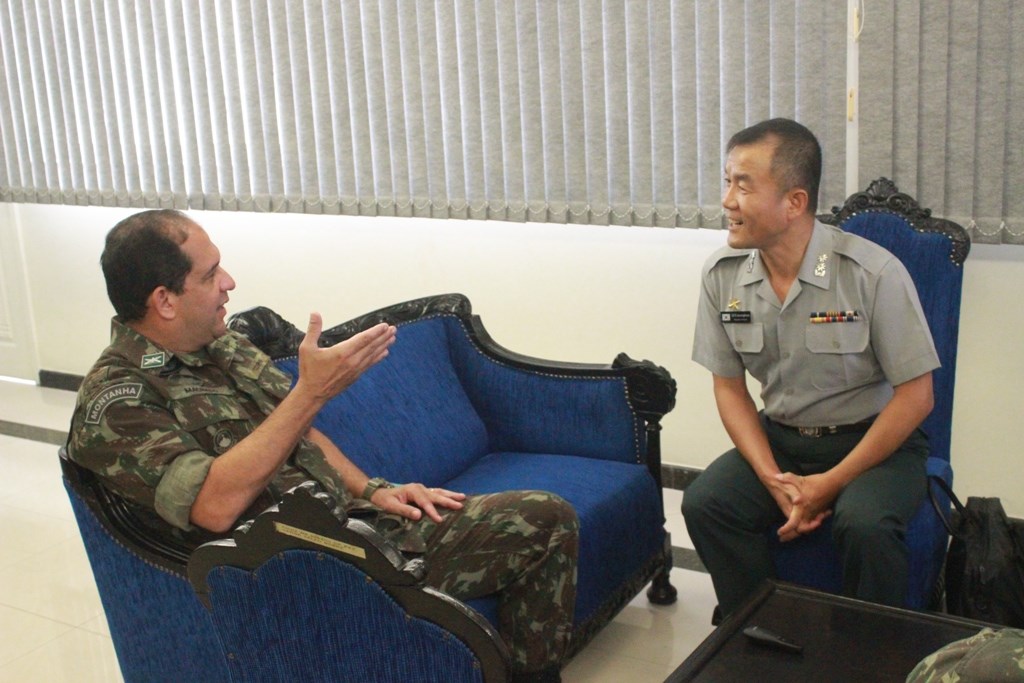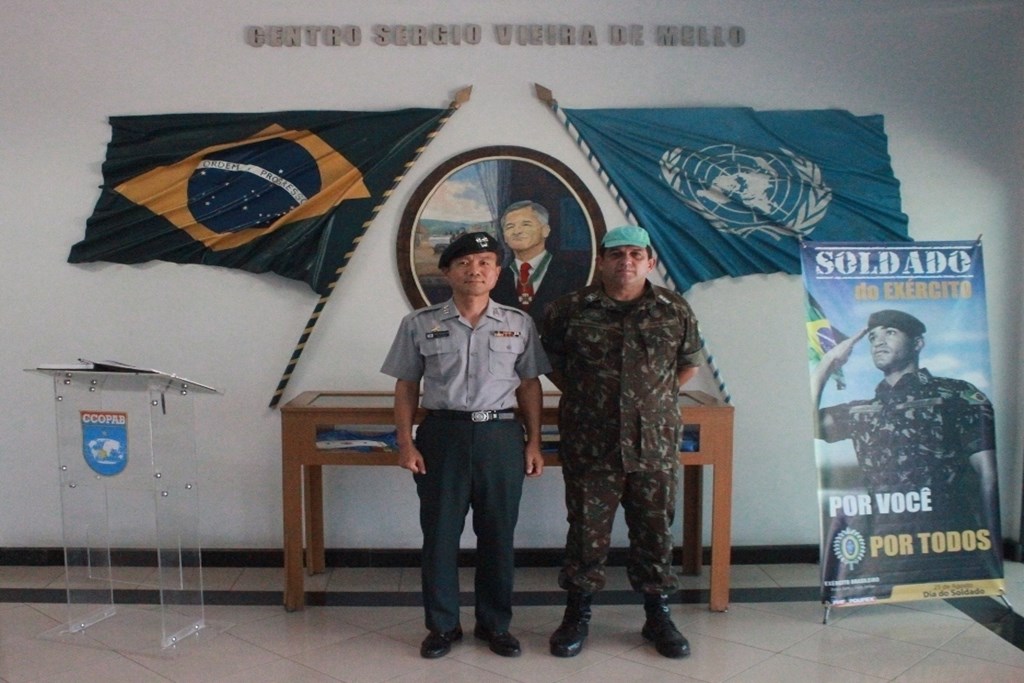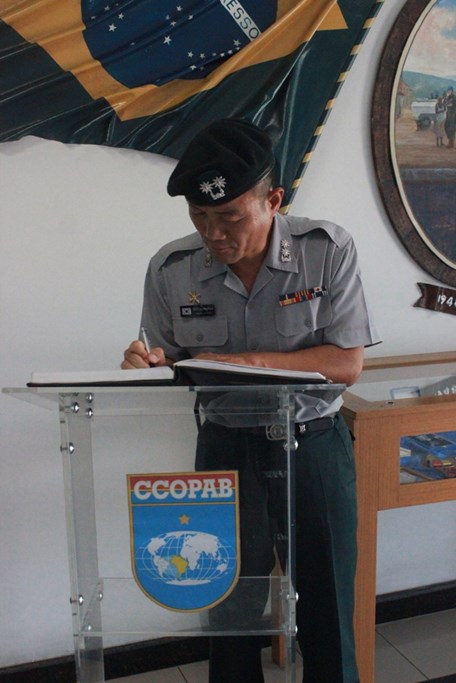 TRANSLATION: CPT CAMILA PAIVA